TRF Seminar

Our club hosted a very successful TRF seminar on 20th November. President Dr Animesh, event chairman PP Hitesh Anadkat and the team did very meticulous planning.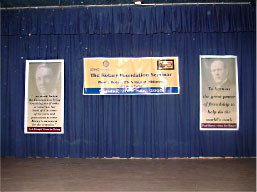 Total registrations were 253 from more than 25 clubs of our region

Galaxy of PDGs graced the seminar. More than 10 PDGs attended the seminar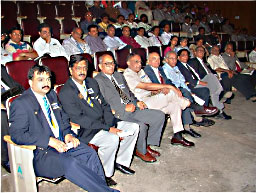 After Invocation, our president Dr Animesh Dhruva welcome al the dignitaries and all the Rotarians and guests.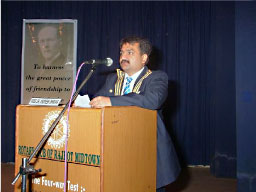 Our DG gave a very inspirational address on TRF and the work we Rotarians do in District 3060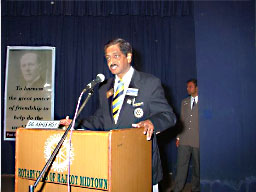 Our Guest of Honour PDG Dr Madhav Borate came all the way from Pune. He was introduced by our assistant Governor Bhuvanesh Malik.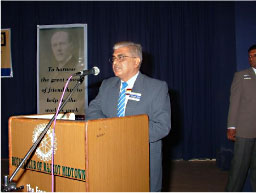 PDG Dr Madhav spoke on "Giving - A new perspective". He really changed the perspective of all the Rotarians on TRF giving. The effect was soon evidently seen.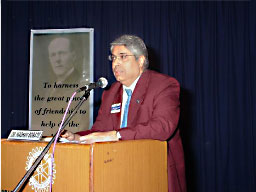 Chief Guest PRID Kalyan Banerjee was introduced by our dynamic DGE Bipin Vadhar.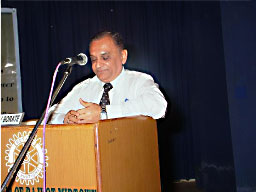 PRID Kalyan spoke on "Our Rotary Foundation". He made us believe that The Rotary Foundation is of us, by us, for us. If we support it, it will help millions of less privileged in the society and the world.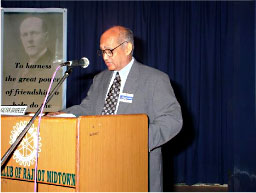 There was a surprise item by Rotary Club of Rajkot Midtown! We have launched our 'Humanity in Motion, Rotary in Action' CD by the worthy hands of PRID Kalyan Banerjee. Soon we will be sending this CD to all clubs of our district 3060.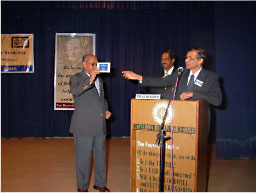 After a brief comfort break, there was a panel discussion on Giving. PP Dr Jatin Mody moderated the panel and panellists were PDG Hemant Desai, PDG Dr Chetan Patel and PP Rajesh Bhatt.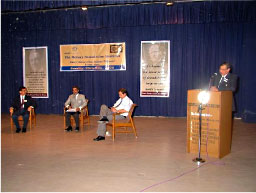 PDG Devendra Shashtri spoke on "Our Plans for GSE". He worked out the plans for incoming and outgoing GSE teams very meticulously.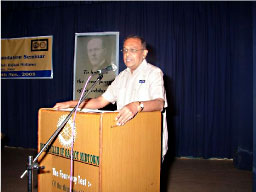 PDG Navzar Wadia conducted a panel on Foundation Alumni and Rotary Volunteers PDG Praful Bhatt, PDG Manoj Desai and PP Deepak Agrawal. This panel increased the knowledge about Rotary Volunteers and foundation alumni. This panel discussion was augmented by expert comments by DGSC Sunil Vakil, PDG Hemant Desai and PRID Kalyan Banerjee.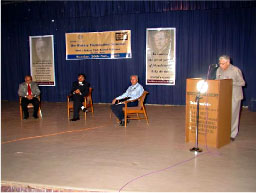 DGSC Sunil Vakil than spoke on "Updates on Humanitarian Grants".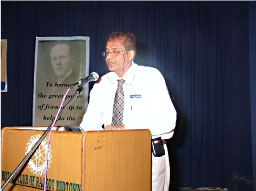 "Ehsaas", PDG Dr Manoj gave feeling of triumph to those who donate generously in TRF and others felt left out. He also gave recognition to those who donated and to our club who successfully completed our second 3H project. PP Vikram, on behalf of RC Rajkot Midtown, accepted the completion certificate of Rotary Midtown earthquake rehabilitation township project from PRID Kalyan. PRID Kalyan praised PP Vikram's work for foundation and his interview at RI centennial convention.

PDG Dr Manoj, Gabbar Singh of our District, asked for donations and giving from all club presidents and to everybody's surprise PDG Dr Manoj and DG Ashis could collect US$ 78,000 as general giving. This is highest ever collection in Saurashtra. The entire credit goes to PDG Dr Manoj, DG Ashis and all speakers of the day for their inspiration and motivation.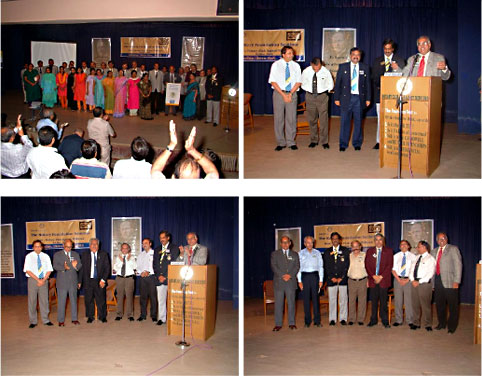 DG Ashis concluded the TRF Seminar and Event chairman PP Hitesh Anadkat thanked all the dignitaries and delegates for their support for the event and the foundation.

Delicious lunch was than served and all the delegates were requested to visit Rotary Dolls' Museum.